Msg below forwarded from wx mailing list, by Rob Paola:
---------
Just had to share some pics and video of an amazing hailstorm which struck
just north of Calgary AB late Saturday afternoon. The storm left a
straight-as-an-arrow hailswath 1 km wide for 120 km, with hail falling up to
30 cm deep within 15 minutes in some places.
Here's what the hailswath looked like from the air..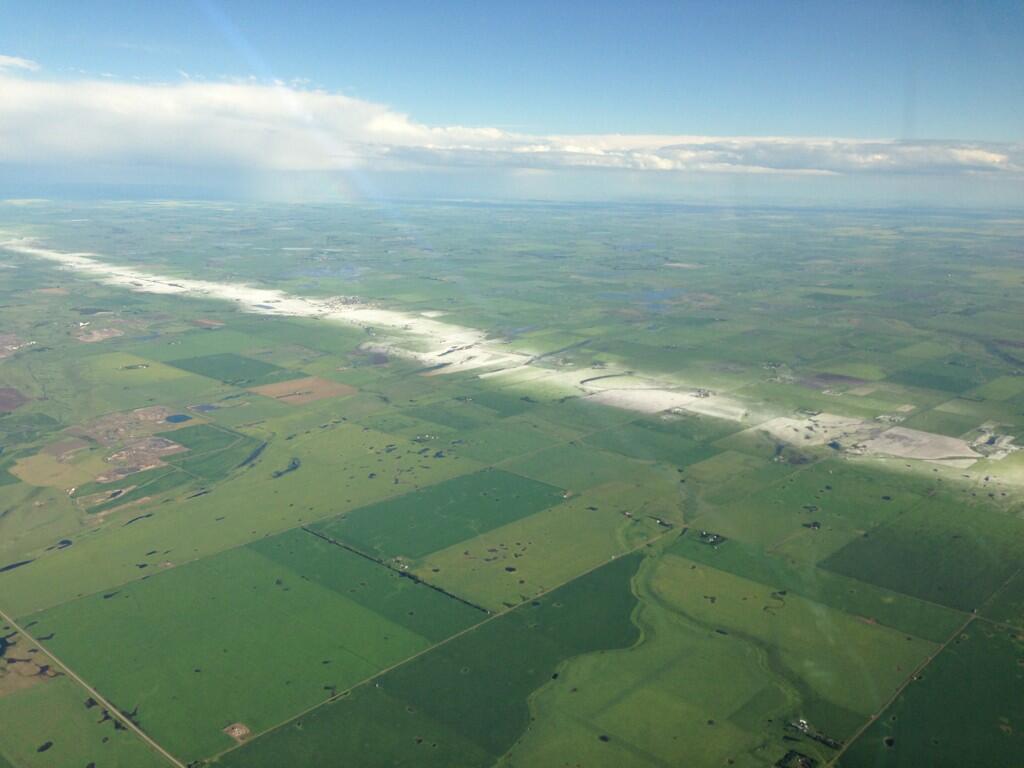 Here's what it looked like on the ground..
And here's a video of what it looked like during the storm..
Up until I saw that video, I never knew hail could fall as thick as snow
complete with blowing and drifting. Unreal..
When it comes to hailstorms, nobody beats Alberta!
Rob